Serving Our Customers Since 1898
CALL TODAY FOR CURRENT OIL PRICES
Fill out the short form below and we'll call you back immediately!
If you need emergency HVAC or fuel delivery service outside of our office hours, call (866) 928-5334.
Heating oil remains a steadfast and efficient choice for residential heating. When it comes to top-tier heating oil delivery services, Griffith Energy Services stands out as a trusted fuel and energy provider. Let's explore the numerous benefits of heating oil delivery, the advantages of choosing Griffith Energy Services and address your frequently asked questions to help you make an informed decision for your home heating needs in the Mid-Atlantic region.
The Advantages of Heating Oil Delivery
Residential heating oil delivery is advantageous for various reasons, including:
Efficient and Reliable Home Heating Solution
Heating oil is renowned for its ability to deliver consistent warmth throughout a home, providing a cozy and comfortable environment during the coldest winter nights. The high energy content of heating oil ensures efficient and reliable heating, allowing you to enjoy a stable indoor climate regardless of how extreme the external weather conditions.
Cost-Effective Home Heating Solution
Heating oil is an affordable and cost-effective heating option. Despite market fluctuations, heating oil remains a competitive fuel choice, offering homeowners an economically viable solution for their residential heating needs. Griffith Energy Services offers competitive prices and flexible payment options for our heating oil delivery service so that you can experience significant cost savings and financial convenience.
Environmentally Responsible Home Heating Solution
Modern heating oil burns cleaner and greener. Low-sulfur and ultra-low sulfur biofuel blends have significantly lowered emissions, making heating oil a more sustainable choice. By preferring Griffith Energy Services for your heating oil delivery, you'll invest in a cleaner and more environmentally responsible heating oil solution for your home.
Griffith Energy Services: A Trusted Supplier of Safe Heating Oil
Griffith Energy Services will deliver a reliable and safe supply of heating oil during the winter months when you entrust us as your provider. Our efficient heating oil delivery service guarantees prompt and professional deliveries. As a result, you'll enjoy peace of mind knowing your home will remain comfortably warm and efficiently heated.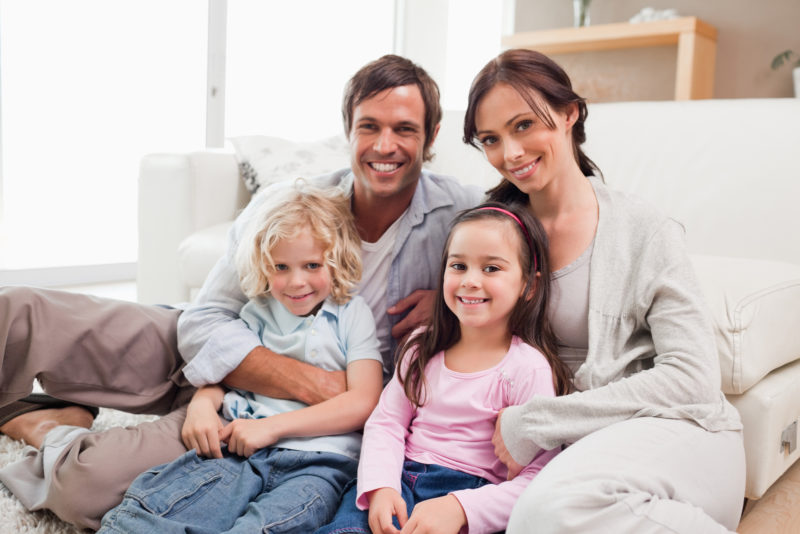 Hire Griffith Energy Services for Your Heating Oil Delivery
Hiring the right heating oil delivery service company can make all the difference in how comfortable your home feels through the winter. Ensuring you have a steady supply of heating oil is essential. Here's why customers choose Griffith Energy Services:
More Than a Century's Worth of Experience
Since 1898, Griffith Energy Services has established itself as a leader in residential heating oil delivery. Our extensive knowledge and expertise enable us to provide top-notch heating oil delivery services that meet and exceed our customers' expectations.
Extensive Heating Oil Delivery Service Area
We take pride in serving an expansive area, making heating oil delivery accessible to homeowners in various regions. Whether you live in a rural area or a bustling city, rest assured Griffith Energy Services will deliver your heating oil reliably every time.
Thorough Quality Assurance Measures
At Griffith Energy Services, quality is our priority. Our rigorous quality control measures ensure our customers receive premium heating oil that performs optimally in your heating system, contributing to its longevity and efficient operation.
Convenient, Flexible Heating Oil Delivery Options
Griffith Energy Services offers flexible delivery options tailored to your specific heating oil consumption. Our automatic delivery service utilizes advanced monitoring systems to track your fuel usage and schedule timely heating oil deliveries. This ensures you never worry about monitoring your tank levels or running out of fuel unexpectedly.
Consider Using Diesel Fuel as Your Home Heating Oil Option
At Griffith Energy Services, we're always looking for innovative ways to provide the best heating solutions for our customers in the Mid-Atlantic region. One alternative worth considering is using diesel as a heating fuel. Diesel offers several advantages that can enhance your heating experience while ensuring your safety and efficiency.
Safety First: Why Diesel Fuel Is a Secure Heating Option
Safety is a priority when choosing a home heating fuel. Diesel is known for its stability and low volatility, making it a safe choice for residential heating. Unlike some other fuels, diesel doesn't produce harmful fumes or emit dangerous gases when burned properly, so you can enjoy peace of mind knowing you're protecting your family and property.
Versatility in Usage: How Diesel Fuel Enhances Your Heating System
One of the significant advantages of using diesel as a home heating fuel is its compatibility with various heating systems. Whether you have an oil furnace or a boiler, diesel can seamlessly integrate with your existing setup. Its versatility allows for smooth operation, ensuring your home stays warm and comfortable during the colder months.
How to Use Diesel Fuel in Your Home Heating Oil Tank
Using diesel fuel as an alternative heating option is straightforward. Our expert technicians can guide you if you're considering the switch, ensuring a smooth transition. Whether it's verifying the correct fuel-to-oil ratio or proper ignition settings, we'll confirm your heater operates efficiently and safely when using diesel fuel.
Prompt and Professional Heating Oil Services
When it comes to heating your home, trust the experts at Griffith Energy Services to provide safe, reliable and innovative solutions. Whether you're interested in using diesel as an alternative heating fuel, need professional tank inspections or want to benefit from our automatic payment and delivery services, we've got you covered. Contact us today to experience the comfort and efficiency our heating solutions can provide your home.
Ensure Reliable Operation: Scheduling Annual Inspections Is Vital
Your home heating oil tank is the heart of your heating system, and regular inspections are vital to ensure its safety and reliability. At Griffith Energy Services, we recommend scheduling professional heating oil tank inspections at least once a year to identify and rectify any potential issues early on and prevent costly repairs or leaks in the future.
Automatic Payment and Delivery: Simplify Your Heating Experience
We understand managing your heating fuel supply can be a hassle. That's why we offer convenient automatic payment and automatic delivery services. With automatic payment, your payments are always on time. With automatic delivery, you'll never worry about running out of fuel during the colder months. Our smart delivery system monitors your fuel levels and schedules deliveries accordingly, saving you time and effort.
Dangers of Running Low On Oil: Don't Compromise Your Comfort
Running low on heating oil can lead to significant problems for your heating system and comfort. When your oil levels drop too low, it can cause your heating system to work harder, leading to increased wear and potential breakdowns. Moreover, running out of fuel can leave you and your family in the cold, especially during harsh weather conditions. Our automatic delivery service provides a continuous and reliable supply of heating oil.
Emergency Fuel Delivery: Prevent Cold Indoor Conditions
In the event of unexpected circumstances, such as severe winter weather or delays in delivery, our emergency heating oil delivery service will come to your rescue. We understand the urgency of keeping your home warm and comfortable, especially during critical situations. Our dedicated team will ensure you receive the fuel you need promptly so you never have to endure the discomfort of a cold home when it's freezing outside.
Contact Us to Schedule a Heating Oil Delivery Service
Heating oil delivery by Griffith Energy Services provides an array of benefits that ensure your home remains comfortable, warm and energy-efficient during the winter. With a focus on quality, reliability and exceptional customer service, our team is dedicated to meeting your heating needs effectively and efficiently. Choose Griffith Energy Services for heating oil delivery and experience the peace of mind that comes with a reliable, cost-effective and environmentally responsible heating solution for your home.
Frequently Asked Questions (FAQs)
HOW DOES A HOME HEATING OIL DELIVERY WORK?
A residential heating oil delivery involves safely transferring fuel to your home. When you contact Griffith Energy Services for a home heating oil delivery, you place an order based on your fuel needs. Our experienced drivers will deliver the heating oil directly to your tank so you have a constant and reliable supply throughout the heating season.
How do I know when it's time to order more heating oil?
Griffith Energy Services offers an automatic delivery option to eliminate the hassle of monitoring your fuel levels. Our advanced monitoring system tracks your usage and schedules deliveries accordingly. You'll never worry about running out of heating oil, as we ensure timely and efficient deliveries to keep your home warm and comfortable.
WHAT ARE THE BENEFITS OF HIRING GRIFFITH ENERGY SERVICES FOR HEATING OIL DELIVERY?
Griffith Energy Services is the best option for consumers because:
Unrivaled experience: Operating since 1898, we have more than a century's worth of experience serving homeowners in the Mid-Atlantic region.
Automatic delivery options: You'll never deal with the hassle of monitoring your heater's fuel levels or worry about running out of home heating oil.
First-class delivery drivers: Our team of trained professionals is the best in the business, prioritizing safety and efficiency during every home heating oil delivery.
Competitive prices: We offer high-value heating oil delivery services and convenient automatic payment options to ensure your payments are always on time.
Excellent customer care: Our customer service team is available to assist you with any inquiries or concerns you have and provide a seamless experience.
CAN I SCHEDULE A SPECIFIC DELIVERY DATE FOR MY HOME HEATING OIL?
Yes, you can schedule a specific heating oil delivery date that works best for you. If you prefer to manage your fuel levels manually, our customer service team will work with you to find a suitable delivery date that aligns with your heating oil needs.
WILL I BE LEFT WITHOUT FUEL IF I FORGET TO PLACE AN ORDER FOR HEATING OIL?
No need to worry about forgetting to place an order. Our automatic delivery service uses sophisticated monitoring systems to track your fuel usage and schedule home heating oil deliveries accordingly. This ensures you always have an adequate supply of heating oil and won't be left without fuel during the colder months.
ARE THERE ADDITIONAL SERVICES OR BENEFITS OFFERED BY GRIFFITH ENERGY SERVICES?
Absolutely! In addition to reliable heating oil delivery, we provide a range of services to enhance your home comfort and everyday convenience. These include:
HVAC equipment installation, repair and maintenance.
Emergency services available 24/7 in case of unexpected issues.
Service plans that offer priority scheduling and discounts on parts and labor.
Budget plans to help you manage your heating costs with predictable monthly payments.
DOES GRIFFITH ENERGY SERVICES DELIVER HIGH-QUALITY HEATING OIL?
Absolutely! Griffith Energy Services takes pride in delivering high-quality heating oil to our customers. Our heating oil is sourced from reputable suppliers, ensuring it meets industry standards and provides optimal performance for your heating system.
HOW DOES GRIFFITH ENERGY SERVICES ENSURE SAFE AND ENVIRONMENTALLY FRIENDLY HEATING OIL DELIVERY?
Safety and environmental responsibility are top priorities for us. Our delivery drivers undergo rigorous training to handle heating oil safely. We also comply with all regulations and standards to ensure the delivery process is environmentally friendly and minimizes any impact on the surroundings.
CAN I COMBINE HEATING OIL DELIVERY WITH OTHER HVAC SERVICES FROM GRIFFITH ENERGY SERVICES?
Absolutely! Griffith Energy Services is a full-service HVAC company. Along with heating oil delivery, we offer a comprehensive range of HVAC services, including installation, repair and maintenance of heating and cooling systems. Combining heating oil delivery with our HVAC services gives you a one-stop solution for all your home comfort needs.
HOW DO I SCHEDULE A HOME HEATING OIL DELIVERY FROM GRIFFITH ENERGY SERVICES?
Getting started is easy! Reach out to our customer service team, who will guide you through the process. Whether you prefer automatic delivery or want to schedule specific dates, we'll tailor our services to meet your requirements. Join the Griffith Energy Services family and experience reliable heating oil delivery with exceptional customer care.
Griffith Energy Services
|
We're Doggone Dependable