New Automatic Oil Delivery Customers Only.
Doggone Dependable Service since 1898
Same Day HVAC Service Furnace, Heating, AC or Heat Pump Start & Check Only $99.95
New Gas Furnace as low as $64 a month + New Heat Pumps as low as $74 a month!
$100 Credit for New Propane Customers
Fill out the short form below and we'll call you back immediately!
If you need emergency HVAC or fuel delivery service outside of our office hours, call (866) 672-8736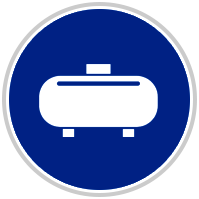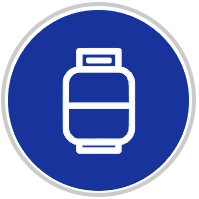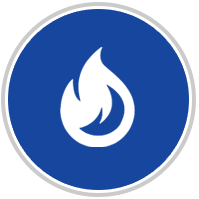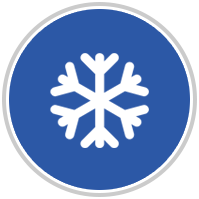 For over a century, Griffith Energy Services has been a reliable provider of:
Home heating fuel delivery (heating oil, propane).
HVAC repair, installation and maintenance services.
Air conditioning repair, installation and maintenance services.
Service every type of indoor or outdoor AC unit.
Heat pump repair, installation and maintenance services.
Boiler repair, installation and maintenance services.
Furnace repair, installation and maintenance services.
Commercial fuels, motor fuel and fleet fueling.
With 14 locations throughout the Mid-Atlantic region, we provide automatic fuel delivery and can quickly respond to your heating and air conditioning repair needs. Whether you need your air conditioner, heat pump, furnace or boiler serviced, you can count on us in any emergency, 24/7, because "We're Doggone Dependable!"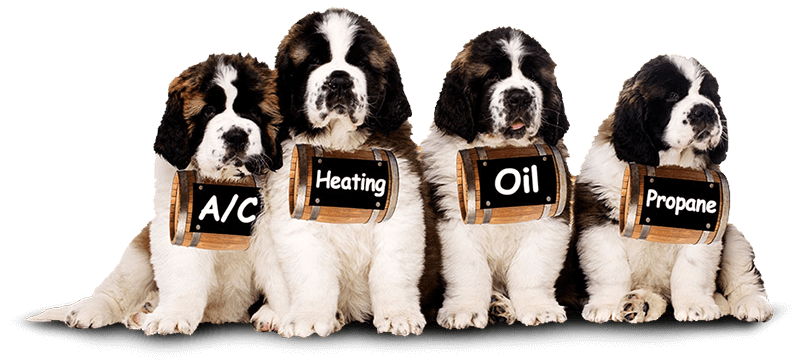 We Offer Our HVAC and Fuel Delivery Services To:
Heating and Air Conditioning Repair and Installation
Whether you need HVAC repair or installation, we're the team to call. We're experts at repairing and installing air conditioning or heating systems, including central AC systems, ductless mini-splits, furnaces, heat pumps and boilers. We're here to provide your home or business with 24/7 professional heating and air conditioning services and top-of-the-line equipment. If you need your indoor or outdoor AC unit repaired, Griffith Energy Services is ready to come to your rescue right away.
We sell and service all types of HVAC equipment, including Trane, Aprilaire and Columbia.
Residential and Commercial Fuel Delivery
Griffith is your best option for residential and commercial fuel delivery, including heating oil delivery and propane delivery. Our extremely competitive heating oil, fuel oil, kerosene and propane prices are per gallon. Contact us today for our current heating oil prices.
Since we value our customers so much, we automatically include these benefits with our residential and commercial fuel delivery service in the Mid-Atlantic region:
Factors Used to Determine Pricing
Actual cost that local heating oil distributors pay when picking up fuel at a terminal or bulk plant
Operating costs involved with transporting, storing, and delivering fuel to a home or business
Administrative overhead including insurance, permitting, and licensing costs
Applicable residential fuel taxes
Energy-Efficient Heat Pump Installation and Repair
Heat pumps are an innovative option for both heating and cooling your home. Air-source heat pumps draw heat from the air, bringing it into your house during winter to warm it or expelling it outside during the summer to cool it. The reversing valve on your heat pump will dictate whether you warm or cool your house with the system. We can show you how to use your heat pump installation efficiently.
We're also equipped to repair or maintain your air-source heat pump. Whether you use a heat pump as your primary source of heating and cooling, or this is a supplementary installation, we'll help you optimize your system's operation so you enjoy affordable comfort throughout your home. Griffith's trained HVAC techs can perform heat pump repair and maintenance on any make or model of heat pump. With our heat pump services, you'll maximize energy usage and savings all year. 
Maryland, Virginia, and the harsh winters in the Mid-Atlantic region make an efficient heating system a must. Griffith specializes in all types of heating installations, including:
When you call our experienced HVAC techs, you'll have a wealth of experience and knowledge on your side. We provide 24/7 boiler repair, boiler replacement, furnace repair and furnace replacement services so that you're never left in the cold.
Remember to schedule heating maintenance for your furnace or boiler once a year to keep it in prime condition. Regular furnace or boiler maintenance means fewer repairs, lower operating costs and a longer lifespan for your heater. When it's time for an upgrade, we'll help you evaluate your options for a new furnace or boiler installation.
Affordable HVAC and Heating Oil Delivery services
Reliable heating and air conditioning are essential for your home. You shouldn't have to drain your bank account to enjoy the comfort you desire, which is why Griffith provides customers with state-of-the-art heating and air conditioning products and services at competitive prices. Our friendly HVAC techs are always happy to offer comprehensive quotes and transparent prices so you can plan accordingly for any heating or air conditioning installation, repair or maintenance service. We carry, install and service air conditioners, ductless mini-splits, heat pumps, furnaces, boilers and more.
We understand that home heating oil is a necessity you can't afford to go without during the winter. We strive to provide manageable heating oil prices so you can maintain a healthy home on a budget. Call Griffith today to learn about our current oil prices and our propane and oil delivery specials!